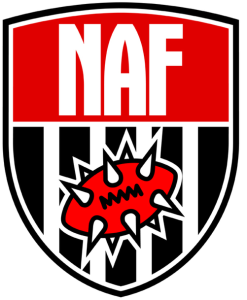 Dear Members,
It is time to start the election for our League Director
The time-table will be as follows:
-June 4th nominations open
-June 18th nominations end, Q&A begins
-July 1st election opens, Q&A will continue
-July 9th (20:00 CEST) election ends
There will be separate threads for both Nominations, Q&A and the final election. Aside of this there will be a thread where all discussion on the nominees, the questions and the answers can take place.
For the record, the role of League Director from the latest NAF Charts:
League Director (Elected Position)
• Keeps relationship with league commissioners and representatives
• Oversees league related projects
• Promotes league related events
• Assists Administrative Officers with planning and initializing event(s)
• Any other 'specific-need' responsibility as deemed by the NAF President
• Advises on NAF strategy and planning
in addition (not in charter):
• Coordinates Updates to the NAFLM tool
• Approves Leagues in the NAFLM tool
• Assists League commissioners and representatives with NAFLM tool

This entry was posted in
Committee
on
June 4, 2017
.
Original author: sann0638